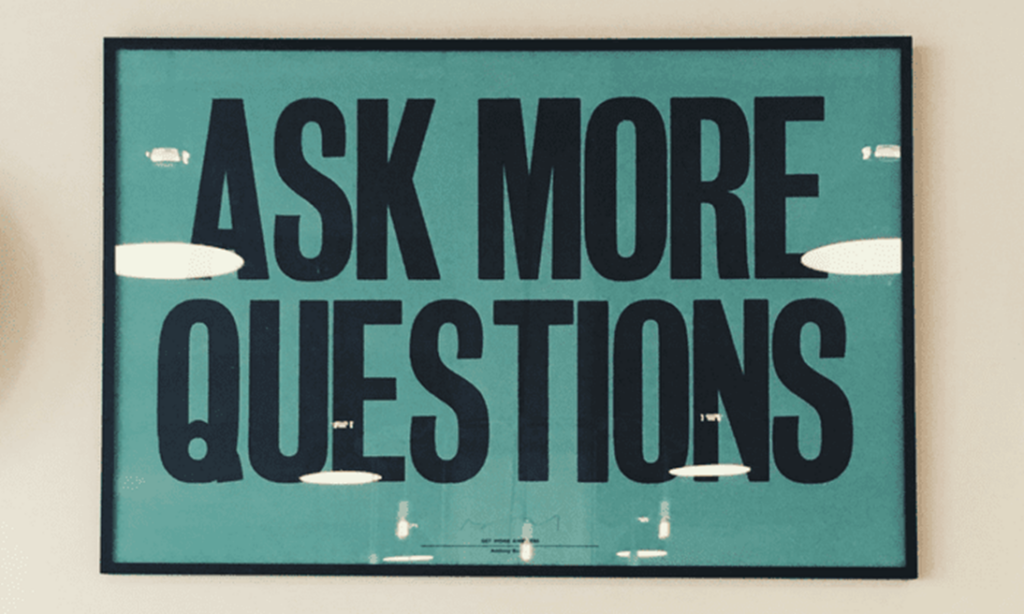 Technology. Love it or hate it, you probably wouldn't be able to run your business without it.
For this reason, time spent researching and learning the right questions to ask when selecting your next support team is never time wasted.
27% of small business have no IT support, and an even greater percentage aren't sure of what their current IT Company is providing.
Think of it like this…
Your business is a jet plane and technology is the fuel it needs to soar. So who's in your cockpit?
You'd want a pilot who is knowledgeable, experienced, and prepared to handle any unexpected situations.
Therefore, your IT support company is the capable pilot you want monitoring your tech, while your business is flying high.
In this post, you will find a list of questions that are important to ask when selecting a new technical support company. Additionally, you'll find information to listen for in response to these questions, which will further aid you in finding an efficient IT team.
Let's get started!
START BY LEARNING ABOUT THE PRICING, CONTRACT, AND SLAS OF THE IT SUPPORT PROVIDERS YOU ARE CONSIDERING
1. What does it cost for your IT Network Administrator Services?
Pricing should be based upon the level of service, the amount of hardware covered (55 desktops, 9 servers, 11 routers, etc.) as well as software. If the company is unable to give you an approximate number based on your needs, beware. Your monthly contract should be directly related to the amount of support you are receiving, and this ties directly to the number of devices and hours of support.
2. What levels of support plans do you offer?
a) Am I able to pay for break-fix types of issues only?
b) Can I hire you for an hourly rate on an as needed basis?
c) Do you offer full managed service support contracts?
Keep in mind that break-fix types of services tend to be more expensive, followed by hourly rates.
The reasoning behind this is a bit complex but basically, proactively managed clients see significantly less downtime (as many issues are fixed before there is an actual problem) and troubleshooting becomes more involved as well (since the IT company with a support contract can prevent many types of issues, when troubleshooting occurs there are many more variables involved.)
3. What is included in your Managed Service Tech Support contract?
Listen for whether or not the technical support contract covers on-site visits. How many visits do they cover? Does this include cell phone troubleshooting, as well as network connectivity?
See if the plan can be customized to fit the needs of your budget. Long Island, NY is an expensive place to live and run a business. If your business requires support on servers only (to save on the budget) how much would it cost for As-Needed Troubleshooting for PCs?
Be sure your IT Support Provider wants to work with you and has your best interest at heart. If they are pushing for additional services that are not in your budget; be sure you understand why. Ask. This will help you determine if these IT services are important to your business.
4. What is NOT included in your Tech Support contract?
Asking this question in addition to the previous question may uncover some additional items that are not covered above. So be sure to ask both! For example, if a piece of hardware goes bad and needs to be replaced will there be a setup fee involved or will this be covered in your contract?
5. Do you have a Service Level Agreement (SLA?)
The way technology runs your business now means that you need to know what to expect in terms of response time from your IT Support Provider. If your network goes down, how long will it take to be addressed? If your printer isn't working and you need to print out a document; what is the time frame for a turnaround? How do they measure the metrics enforced by the SLA? Also, are there guarantees in place around the level of service within that agreement?
6. If the SLA's aren't met or if you are unhappy with their services, do you have the option to get out of the contract?
This is one of the reasons that businesses struggle with making a change. Sometimes the devil you know…. We believe this is totally false. Your IT Service Provider should be a trusted extension of your business and it takes time to build and prove that trust. If a service provider wants to tie you down long-term, you may want to think about why that is…
Question to Ask Yourself…
If your IT Service Provider provides a great service and stands behind their work 100%, why would they need to lock your business into a contract?
LEARN ABOUT THE IT SERVICE PROVIDER YOU ARE CONSIDERING
7. Is your business insured?
Find out if you are protected in the event things go horribly wrong.
8. How long have you been in business?
Now is not the time to take a chance on a company that is just learning about how to proactively manage an entire network infrastructure.
9. Does your company outsource Tech Support/ Help Desk Services?
Whether or not you consider a company that does hire support from somewhere else is up to you. However, you want to be sure you understand the business practice and principles so you know what to expect. There are significant advantages to those that have their entire IT Support staff in-house.
10. What is your response time?
Keep in mind that the right company will promise and guarantee a first response time. Notifying you that they are aware of the issue and actively working on it. Use caution for companies that guarantee that issues will be resolved within a specific amount of time; as this is something that no one should claim. Certain issues take time to discover the problem and anyone that claims otherwise raises a red flag in terms of trust. Think of it this way, if someone needs an oil change, a mechanic can very quickly estimate the time it takes to complete this task; however, if you call and say
"My car isn't working! How long to fix it?" if your mechanic says
"15 minutes guaranteed!" you are going to be more than skeptical!
11. What are your business hours? What happens if a problem occurs after hours?
Perhaps your business doesn't often require after hours' support; perhaps your business needs access to technical support 24 hours a day/ 7 days a week. Make sure the technology provider you choose provides the level of service your business requires.
12. What is your customer retention rate over the past 5 years?
If they have lost any customers find out what happened. If they haven't lost any customers find out what their customers like best about them.
13. Do you have experience with our particular industry? Are you familiar with the compliance regulations in place for our business?
If you are in a financial services industry, it is extremely important to deal with an IT Support company with experience in your industry. Is the company familiar with your internal compliance policies and security issues? If you are a law firm, these regulations are different as well. Be sure your company can speak intelligently to these policies, and if not, be sure they are able to quickly get up to speed before signing on the dotted line.
14. Ask for references!
If the company is good at what they do, they should have a list of references to pull from to help make the decision making process easier.
Does this company have a good response time?
Are their technicians friendly and knowledgeable?
Would you recommend their IT Support Services?
Do they deliver as promised? Was there anything unexpected?
WHAT CAN YOU EXPECT IF YOU CHOOSE THIS IT SUPPORT CONTRACT?
15. How do we open a support ticket with your company?
Find out theoptions which are available when an issue arises. Are you able to make a phone call? Can you also send an email? How about filling out a form? Multiple methods of communication simplify the requirements from your team and can be tailored to their preferred mode of communicating.
16. How does your ticket escalation process work?
Each ticket should be assigned a priority based on the nature of the problem. The highest priority tickets are when a person is unable to continue working. The lower priority tickets are those that a workaround can be created while the issue is reviewed. Find out how often these tickets are reviewed, and how many tech support engineers you will need to speak to for a Level III ticket.
17. Will I have a dedicated account manager?
It is necessary to know who to contact when you have a concern, as well as have one main point of contact who can learn your business and get to know your long term plans as a company. It's also nice to know who to contact when things go wrong, or to compliment when things are going great!
18. Who will be making our on-site visits?
Will you know the name of the person you see in the office each visit? Or will someone new be arriving each time?
19. What are your thoughts on Tech Certifications?
We may be on our own on this one, but we believe tech certifications are a waste of time. There, we said it. Here's why:
Unfortunately, technology changes so rapidly that these certifications require more time than they are ultimately worth. Our recommendation is to find a team of experienced engineers, not a bunch of certifications.
Think of a group of recent college grads, sure they have a bunch of book knowledge – but would you really want them running your business network?
20. How do I get out of this contract if I am not satisfied?
Sometimes things do not work out for one reason or another. Make sure your business is protected and has a plan for moving to another company ready.
Do not let your IT provider lock your information down and make you unable to leave; have an exit plan in place on day 1. You should always be able to ask your provider to release things such as passwords.
MAKE SURE YOU ARE ON THE SAME PAGE AND UNDERSTAND THEIR APPROACH
21. What is the greatest IT disaster you have ever faced and how did you address it?
You need an IT Partner that is experienced and calm under pressure. Learn about their approach when facing an IT disaster and how they fixed the issue.
22. Explain your current internal Network Infrastructure and ask for their input on any improvements.
Now is your chance for consulting advice. If you have never worked with an IT Service Provider before, it's a great opportunity to gain valuable input. If you have worked with another company you wouldn't be leaving if you were satisfied, so find out what things this new company might do differently. If they are unable to explain their approach in a way you can understand, this may be telling. Also, if they are constantly trying to sell you services but they are unable to justify the need for these services – this is a warning sign.
Find a company who values your business, a partner who works with budget constraints in mind, and can explain the value-add for new IT investments.
23. When was the last time a client called in with a complaint about their service and how did you address it?
Look for the truth in their statements, and listen for empathy. Were there investments into the business that helped to improve those services? Was it a lack of communication? How did they address these issues?
WHAT HAPPENS BEHIND THE SCENES?
24. What types of proactive maintenance is done behind the scenes to minimize downtime?
Break-fix is time-consuming for your business, be sure you understand what types of proactive maintenance are being conducted on your behalf. Are server updates going to be conducted during business hours? Will you be notified when it is time to update outdated hardware?
25. What are you monitoring?
Will your website be monitored? What about your network? Is there monitoring in place for an internet connection? What else?
26. What is the average availability (uptime/ total time)of your client's networks and how is this calculated?
Keep in mind that a 99% up-time means 3.65 days of downtime per year. As your network is running your entire business, this may not be acceptable. However, ensuring a minimal level of downtime can increase the costs of your service, as additional redundancies will need to be put in place.
This will depend on your business. If your business loses $1 million for every hour of downtime; then this could be worth the extra investment. If your business is less time sensitive, you may be able to save costs without the additional redundancies.
27. What type of redundant technologies do you have in place to ensure backups if systems were to go down?
If the internet goes down in your office will your business continue functioning? Does your business require assistance during a power outage?
28. How do you keep up with new technology advancements?
They say old dogs can't learn new tricks, but in the world of technology, you need to understand how much time is spent researching new trends in the industry.
WHAT WILL THE TRANSITION BE LIKE FOR MY BUSINESS?
Any company that has made it this far will most likely be on your short list. So, congratulations, you are almost done weeding some companies out. Now try to get an understanding of their process so you and your team will know what to expect.
29. What types of downtime are we looking at for the transition?
30. What will the transition be like?
31. How will it impact our business, our staff, and our clients?
These last 3 questions will differ for each company that makes your short list. Be sure they can speak to these questions in such a way that makes you comfortable. If not, continue asking questions until you are comfortable. If you do not feel that you understand what the process will be like in advance; I highly doubt you will want this company handling your entire IT department.
What would it cost your business if you found the wrong IT support company? Complete Computing Solutions has built a business on fixing messes made by "the other IT guys" and this decision matters. When you focus your efforts on asking the right questions, you'll gain valuable knowledge from the companies you are considering.